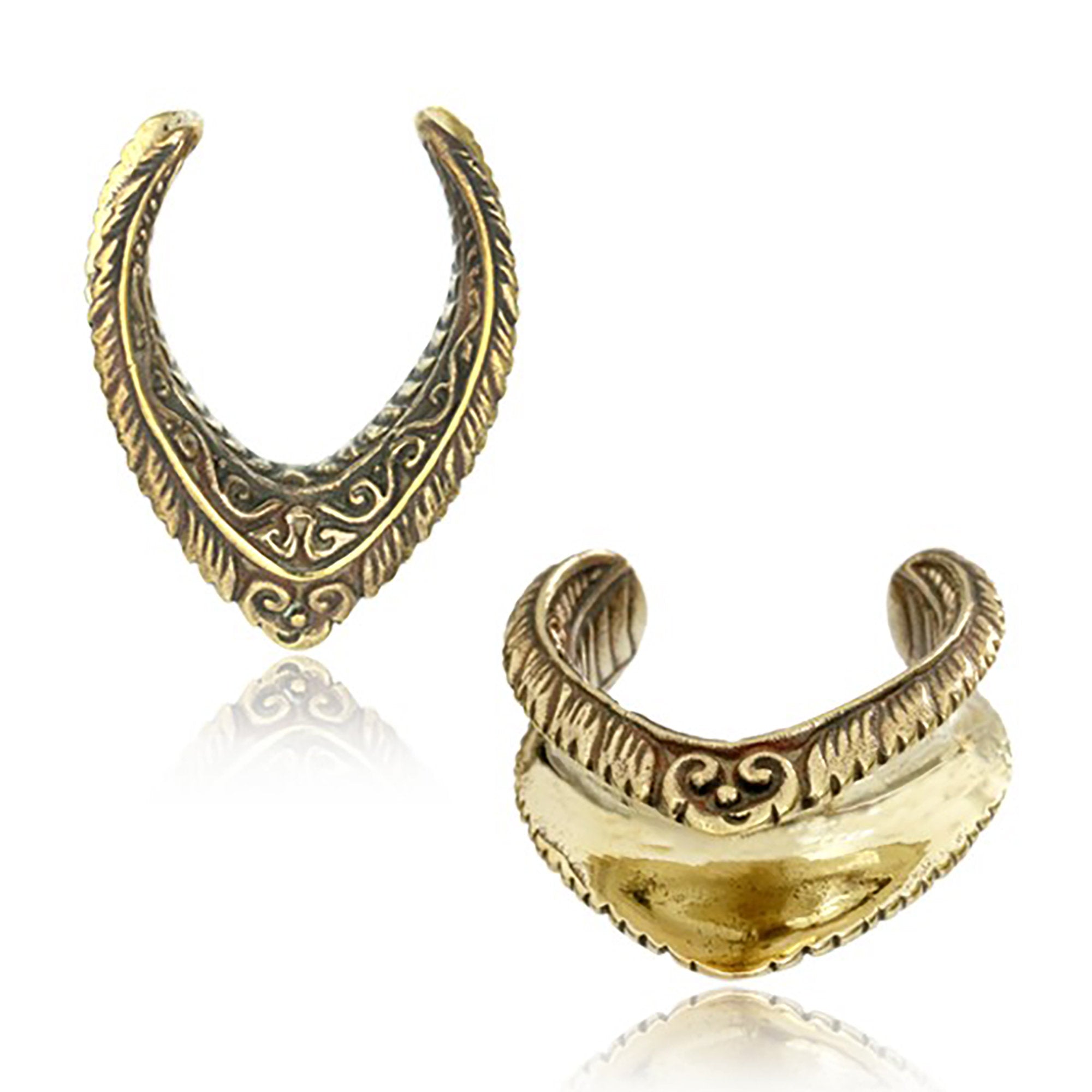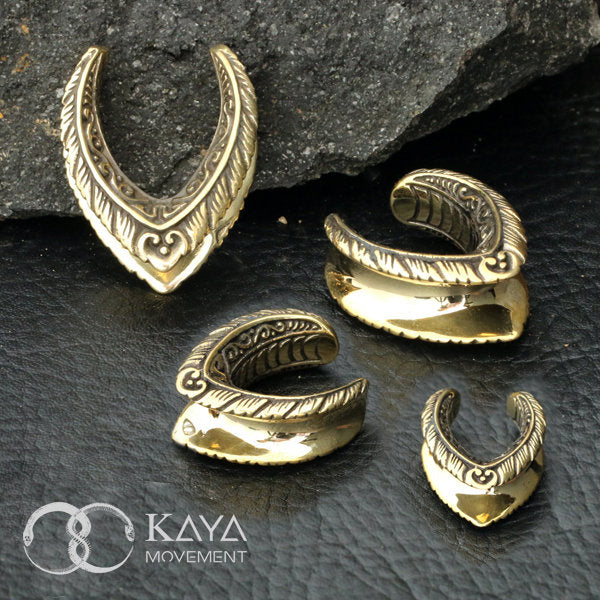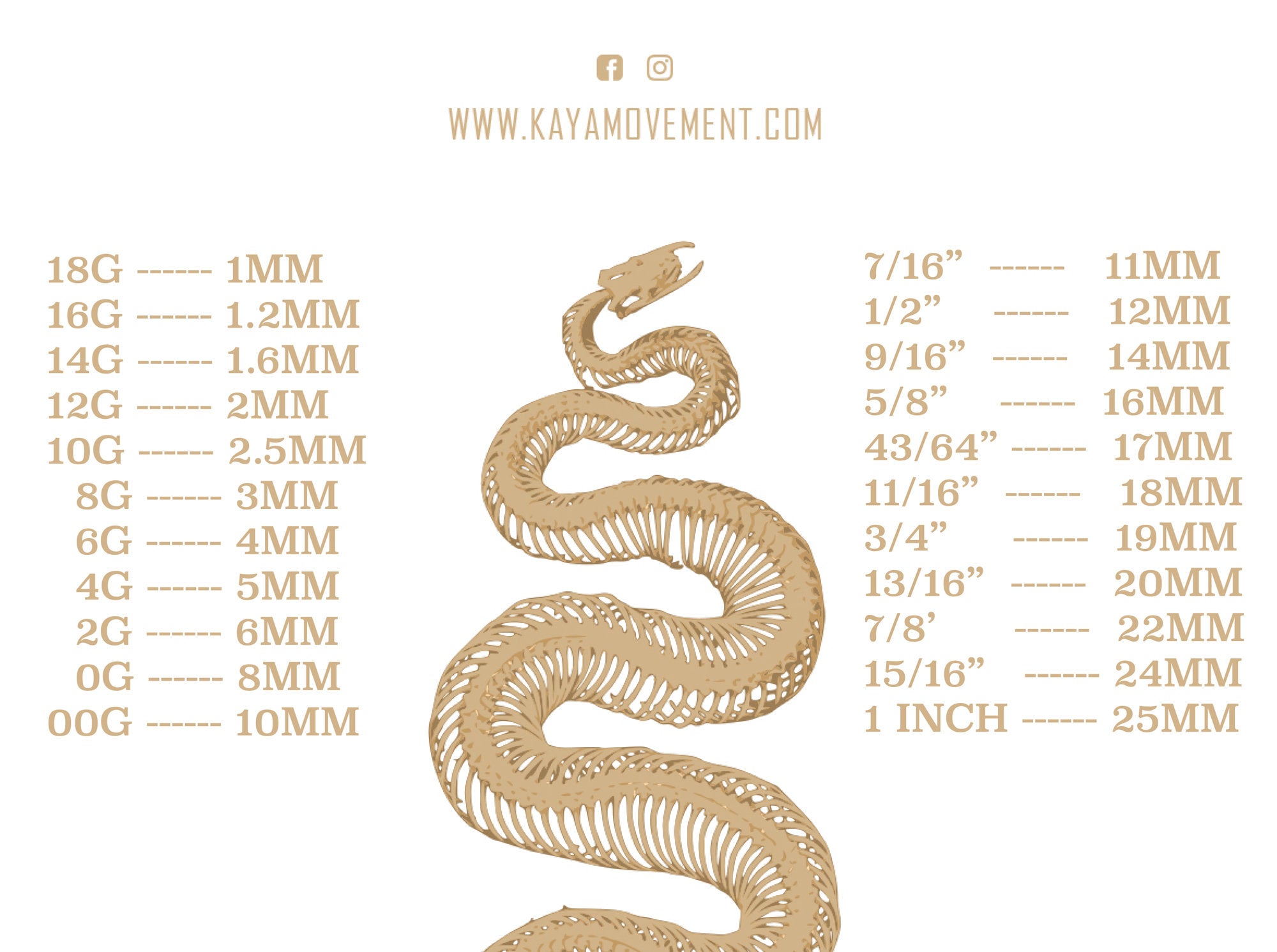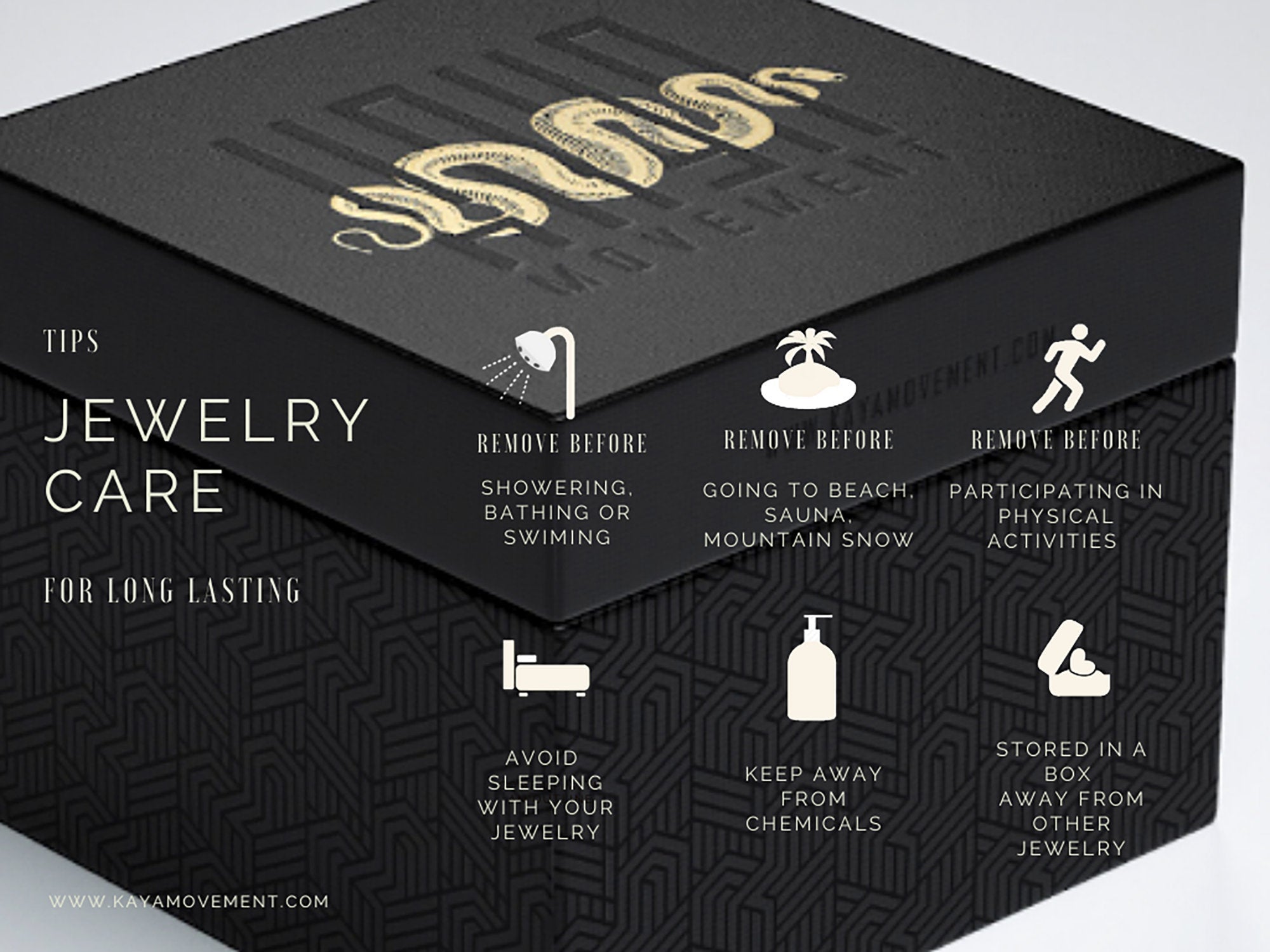 MYRI Tribal Saddle Tunnels in Gold | 12mm to 25mm gauge
Saddle tunnels cast in wishbone shapes with tribal, ethnic patterns.
Material
Brass
Gauge
12mm (1/2 inch)
14mm (9/16 inch)
16mm (5/8 inch)
18mm (11/16 inch)
20mm (13/16 inch)
22mm (7/8 inch)
25mm (1 inch)
All our jewelry is packaged and sent in an elegant, reusable box which is also perfect as gift packaging.
Have questions about size?
Get in touch with us anytime. Everyone's anatomy is unique so be sure to measure before deciding.
MYRI Tribal Saddle Tunnels in Gold | 12mm to 25mm gauge
Fast shipping
All orders are shipped within 48 hours using Standard Shipping with Tracking Number via France LaPoste Service.
Order tracking
Once your order is shipped, you'll receive a tracking number so you can keep tabs on your parcel's movements.
Easy 14 day returns
Could be better? We're always reachable and happy to assist in any way.
Thank you so much for this absolutely gorgeous saddle hanger. 🥰
I will definitely shop again at KayaMovement, the jewelry was of outstanding quality !
Thanks Bruno
Quality is very good and customer service really quick and friendly. I did find the jewelry to fit to losely and look smaller than expected (normally a 16mm both for v- and o-shaped jewelry) so i would maybe recommend sizing up or finding help from the seller to find the perfect fit.
Les plugs sont comme demandés, c'est également de bonne qualités. Ils sont légers contrairement à ce que j'aurais pu penser. Je recommande. :)
Absolument parfait !
Envoi ultra rapide <3
Cerebral Design, Conscious Craft
My aesthetics are influenced by cyborg & biomechanical forms, post-apocalyptic & dystopian worlds, neo tribal punk aesthetics, visionary art, fractal patterns and sacred symbols. Working as a cross-discipline designer, I apply 3D design & printing, Illustrator, lost wax casting, and hand-tailoring in creating beautiful hybrid designs. As an emerging sustainable brand, my collections are ethically produced in small batches in a slow and meaningful way.
Explore the Movement
Explore other collections