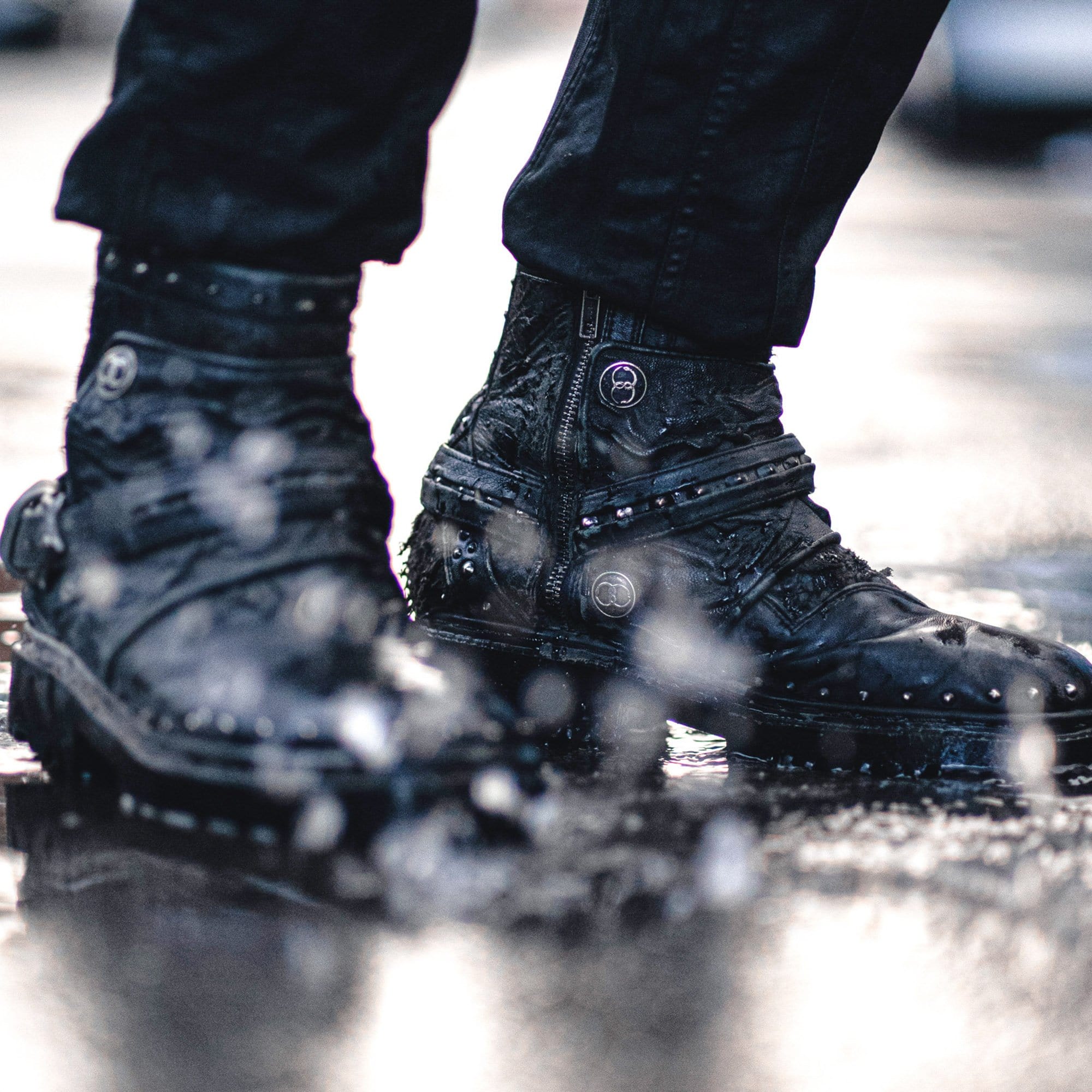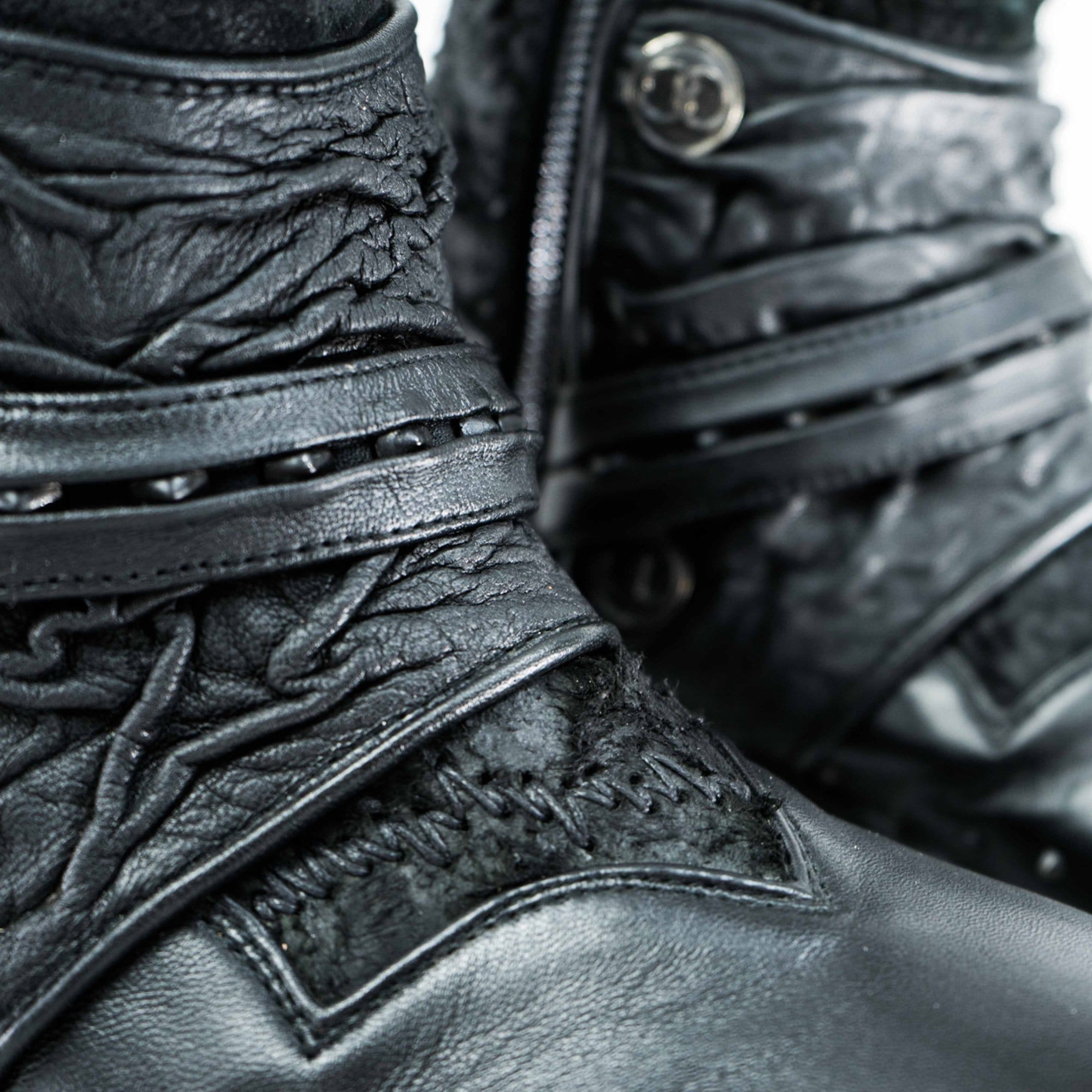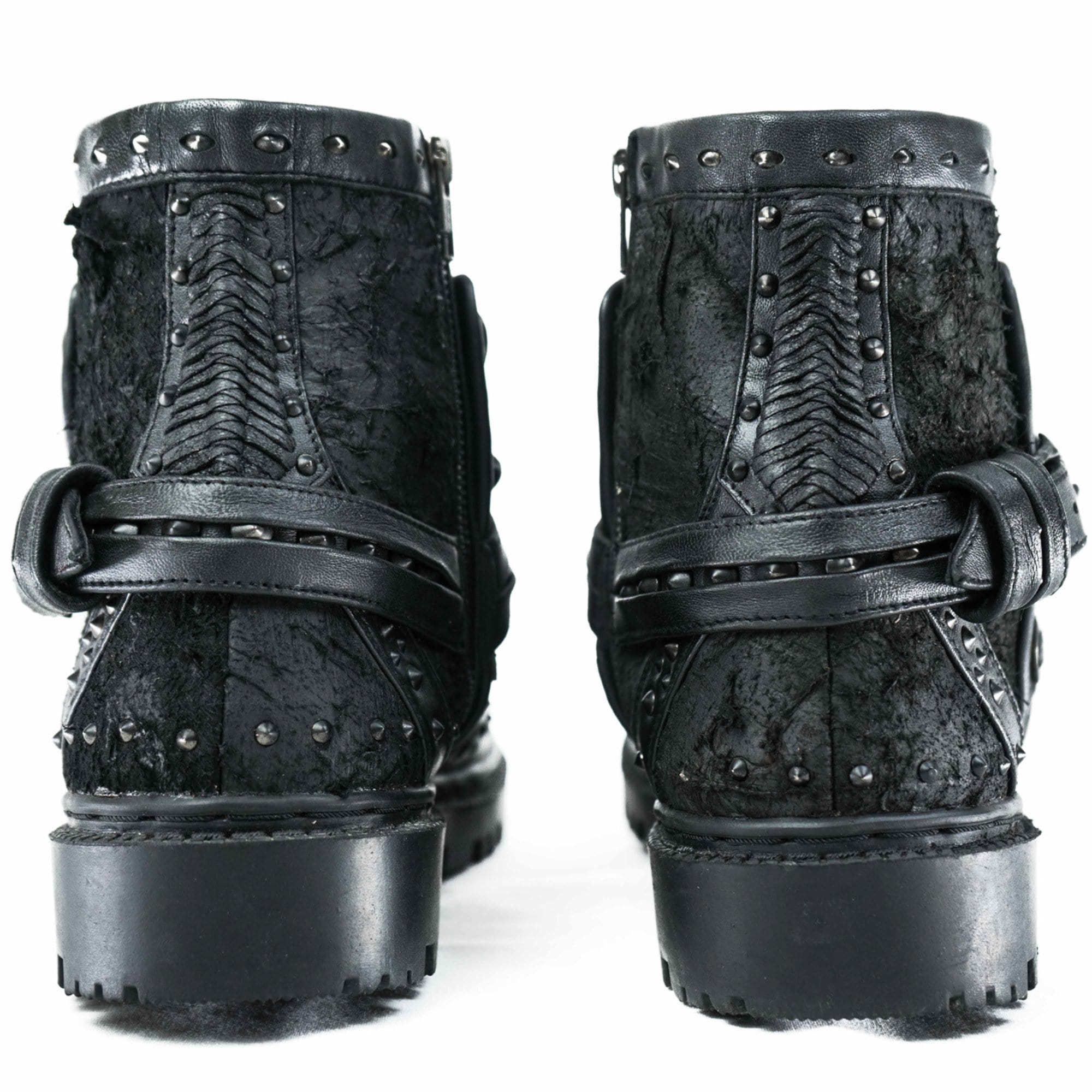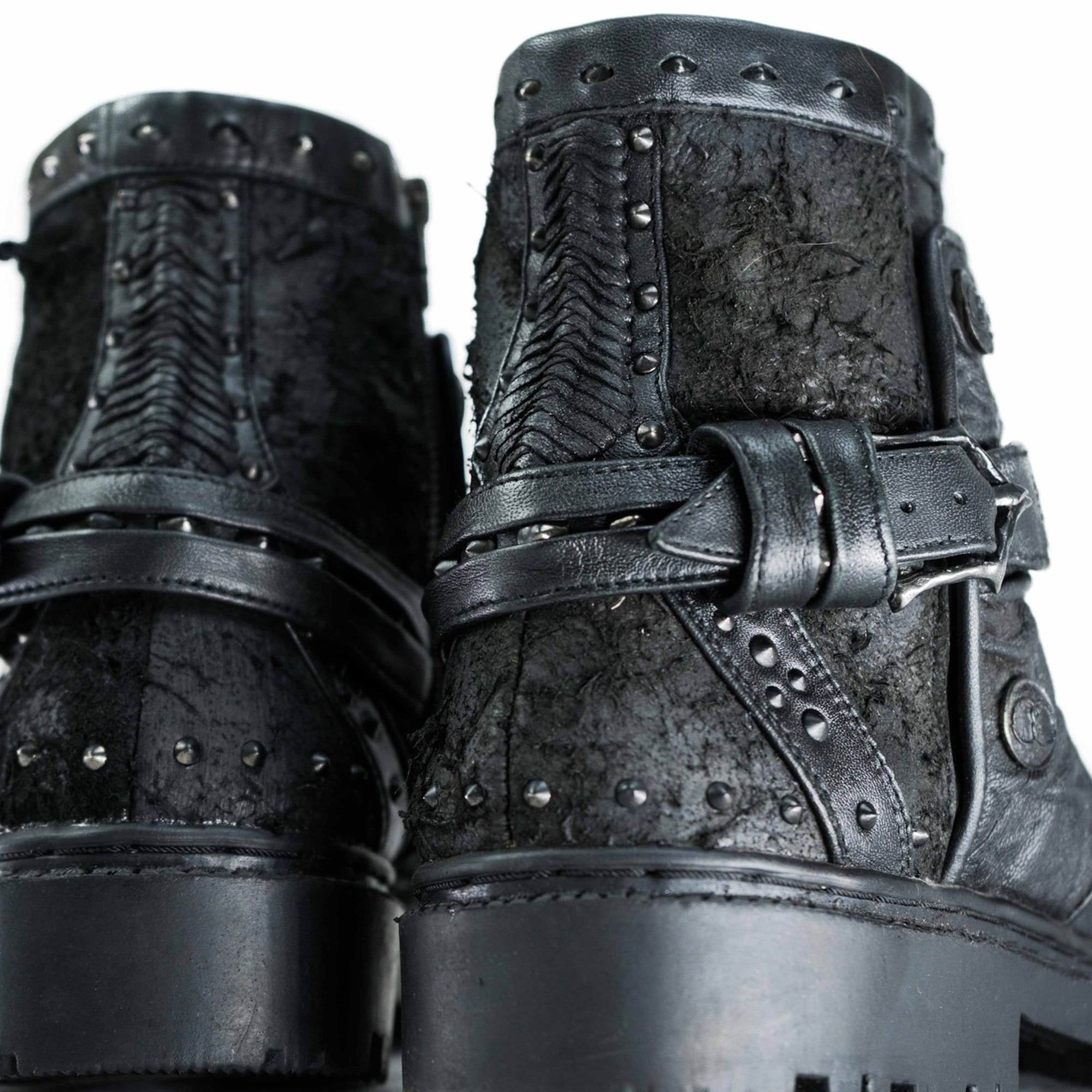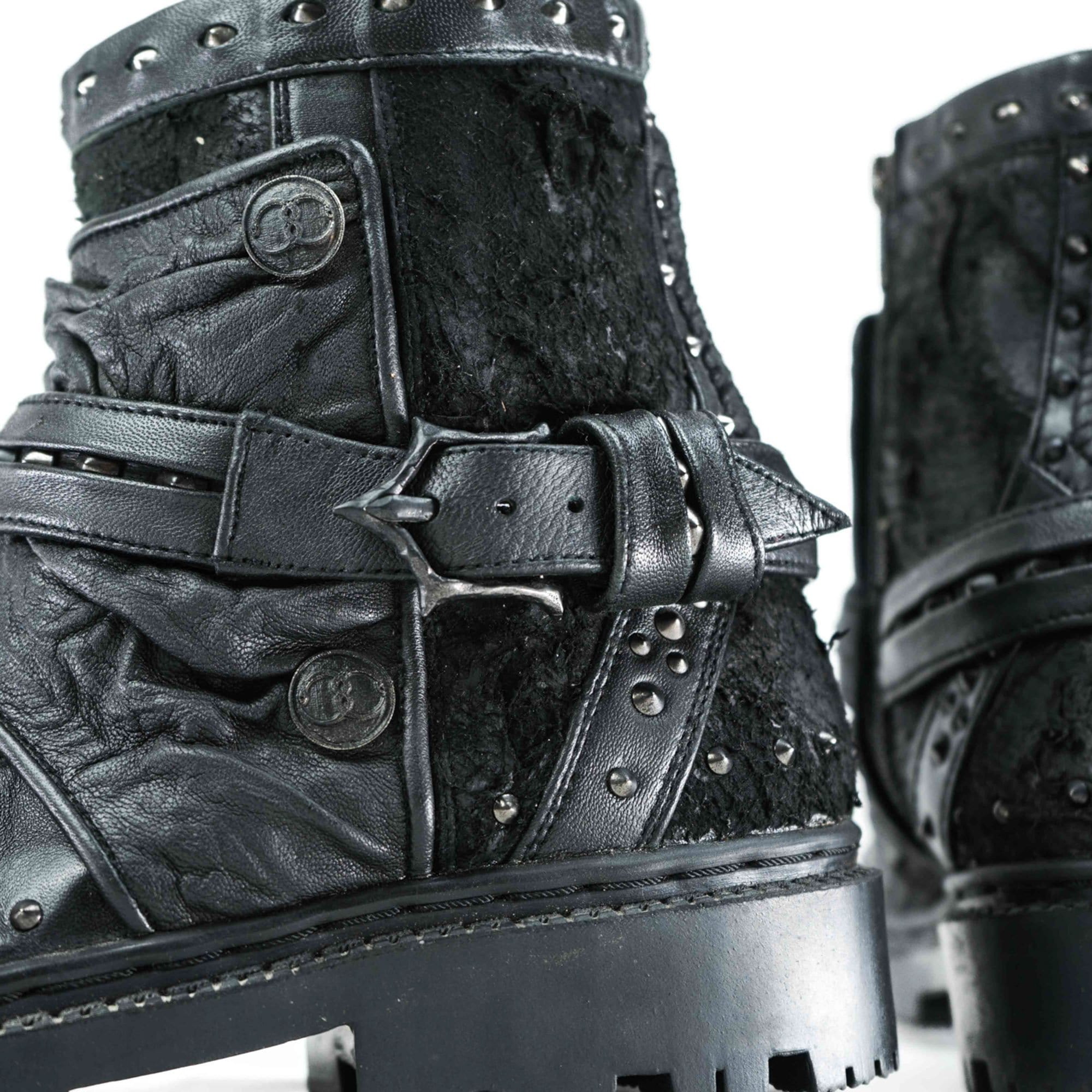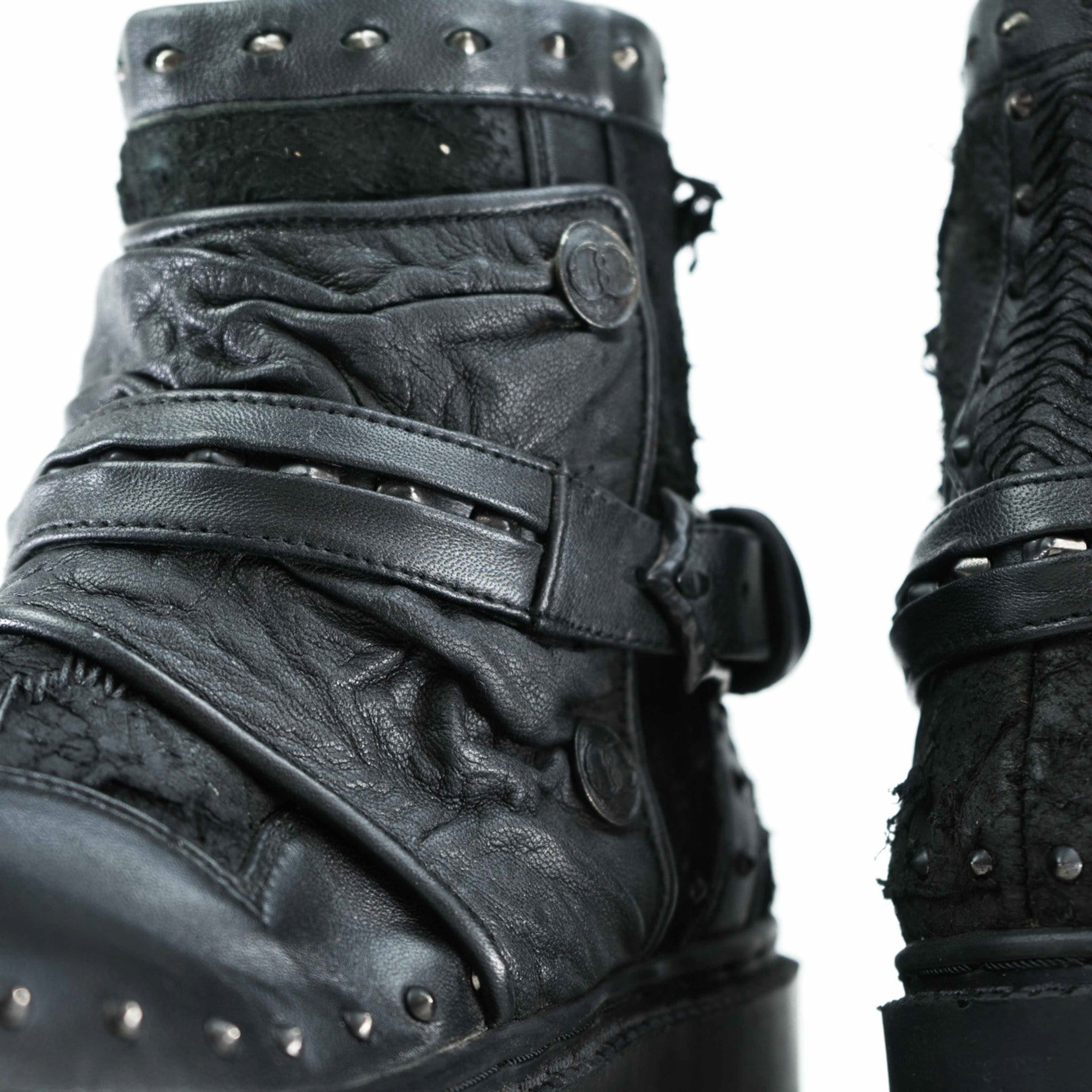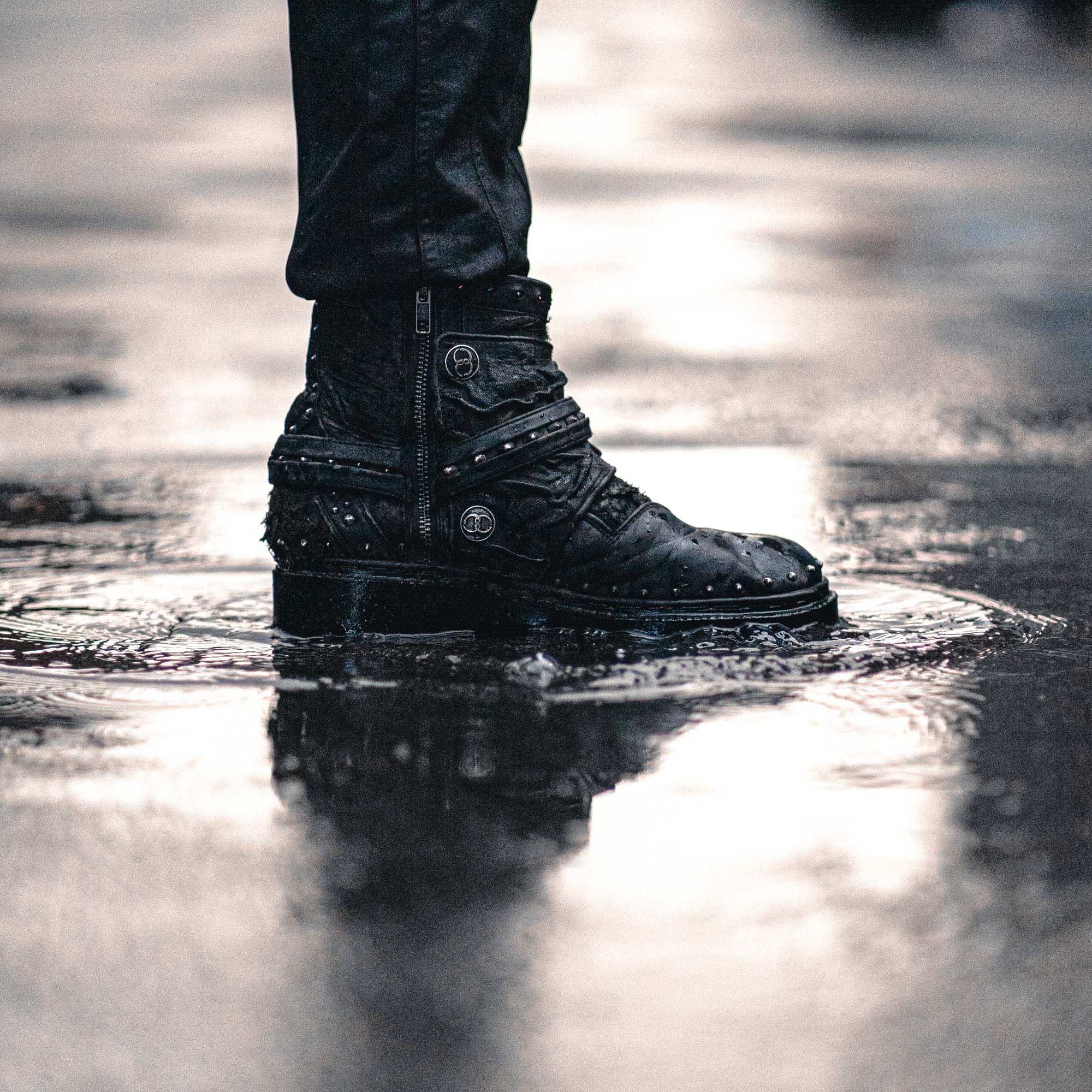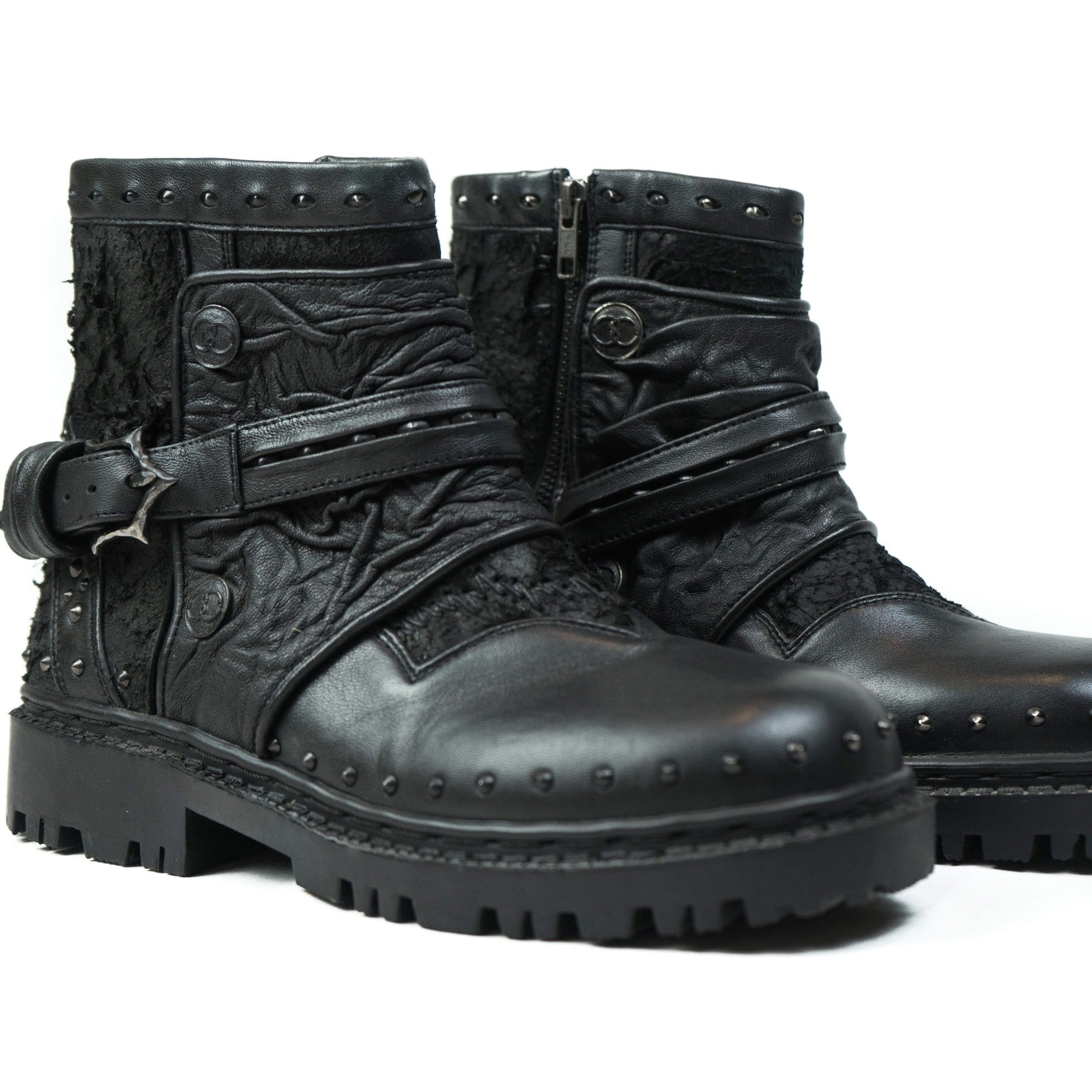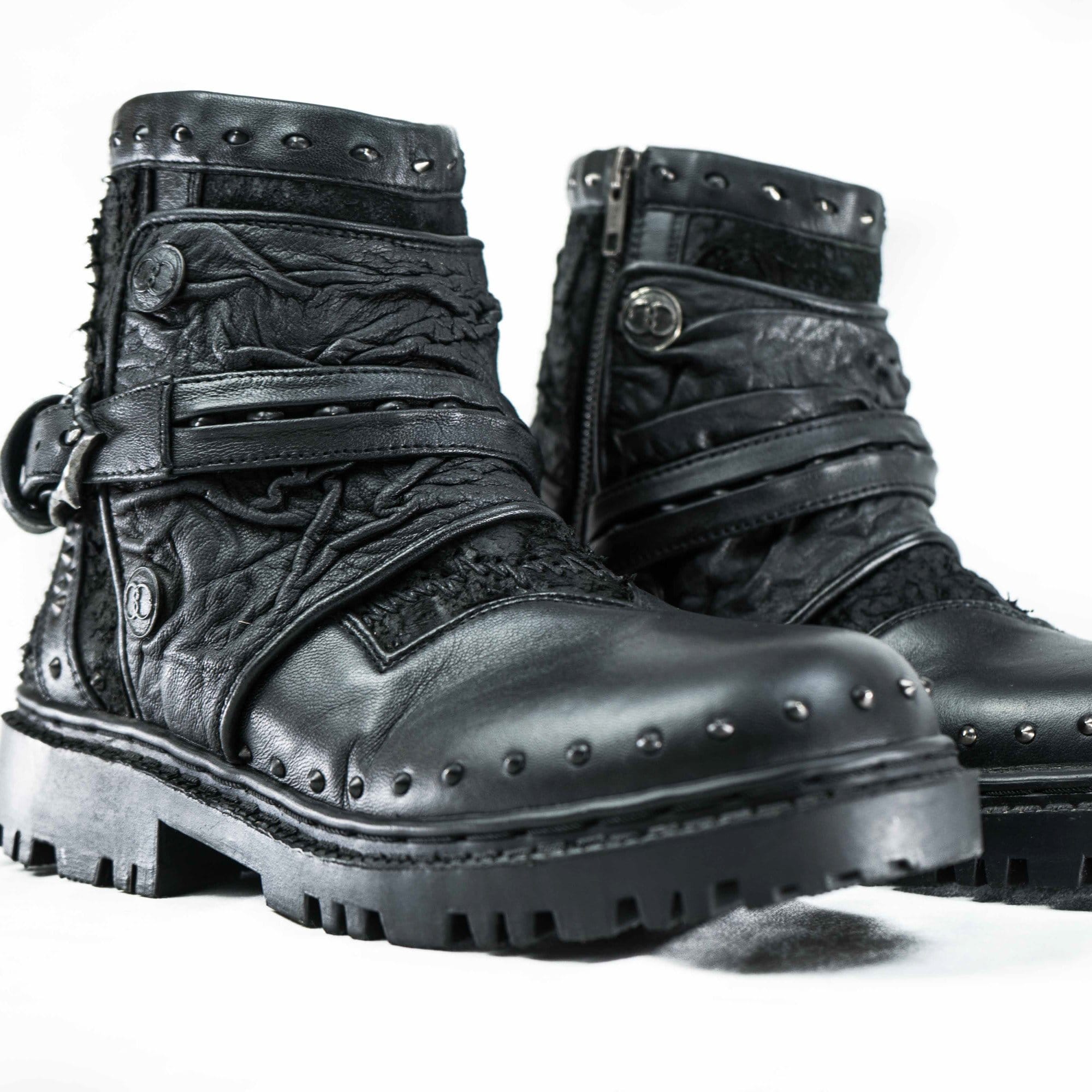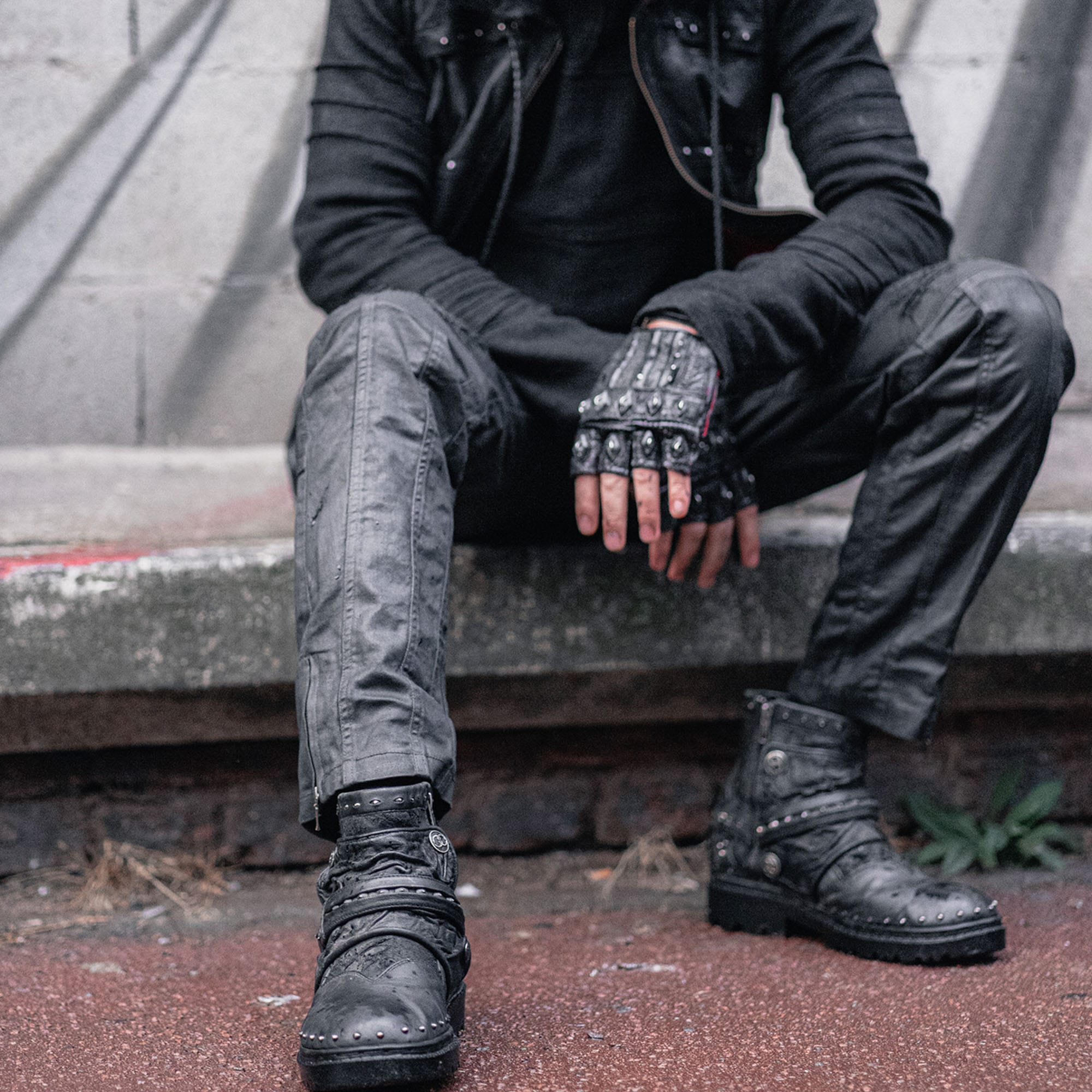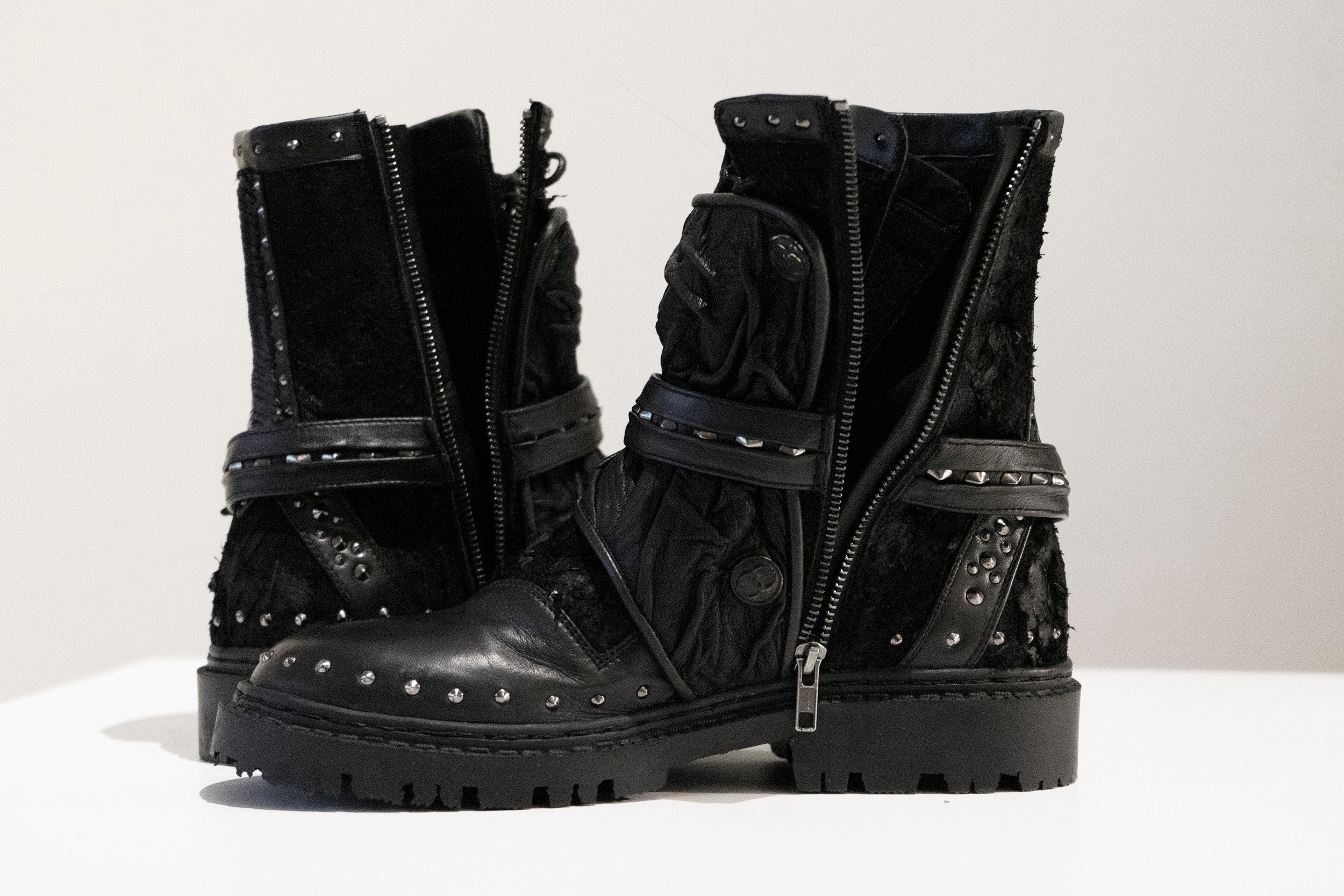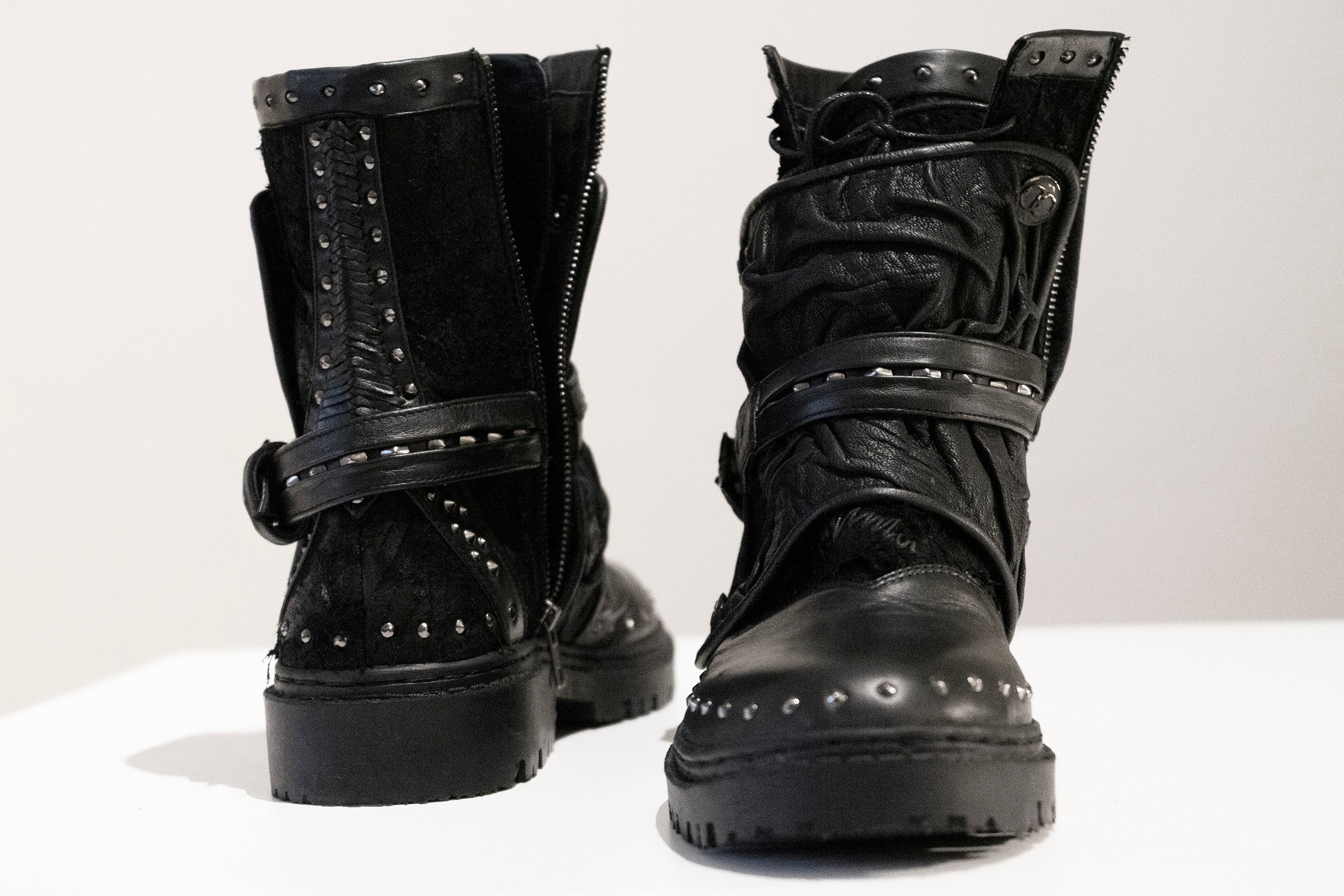 MAGMA Wasteland Studded Leather Ankle Combat Boots
Men's Wasteland punk rock studded leather ankle combat boots. Unisex statement Mad Max boots for women & men. Handcrafted in the old artisanal traditions of a shoe maker. What makes it special is we chose to hand sew the whole sole around the body of the shoe.
Great for rock concerts, dystopian festivals like Burning Man or underground techno raves. Shop dark alternative leather goods & accessories by Kaya Movement.
Features
Selected high-quality sheepskin leather
Cow leather insole
Rubber outsole
Custom made buckles
Gun metal studs
Sizes available
US 5.5 (EU 38)
US 6.5  (EU 39 )
US 7 (EU 40 )
US 8 - 8.5  (EU 41  )
US 9  (EU 42 )
US 10  (EU 43 )
US 10.5  (EU 44)
US 11.5  (EU 45 )
US 12  (EU 46)
NOTE: The high version is only available on pre-order.
Have questions about size?
Get in touch with us anytime. Everyone's anatomy is unique so be sure to measure before deciding.
MAGMA Wasteland Studded Leather Ankle Combat Boots
Fast shipping
​All orders are shipped within 72 hours using DHL Express with Tracking Number.
Order tracking
Once your order is shipped, you'll receive a tracking number so you can keep tabs on your parcel's movements.
Easy 14 day returns
Could be better? We're always reachable and happy to assist in any way.
Botas auténticas.
Botas, auténticas, espero que me duren muchos años.
High quality materials and construction. Comfortable. Cool boots. Can hardly wait to wear them to a rock show. Checked in with Bruno. His responses were quick, kind, and helpful.
Unique and Comfortable
Great quality. Soft leather. Comfortable fit. Wide toe. True size to fit at 44. Really look forward to my next concert.
Cerebral Design, Conscious Craft
My aesthetics are influenced by cyborg & biomechanical forms, post-apocalyptic & dystopian worlds, neo tribal punk aesthetics, visionary art, fractal patterns and sacred symbols. Working as a cross-discipline designer, I apply 3D design & printing, Illustrator, lost wax casting, and hand-tailoring in creating beautiful hybrid designs. As an emerging sustainable brand, my collections are ethically produced in small batches in a slow and meaningful way.
Explore the Movement
Explore other collections